At a computer class
2021.11.18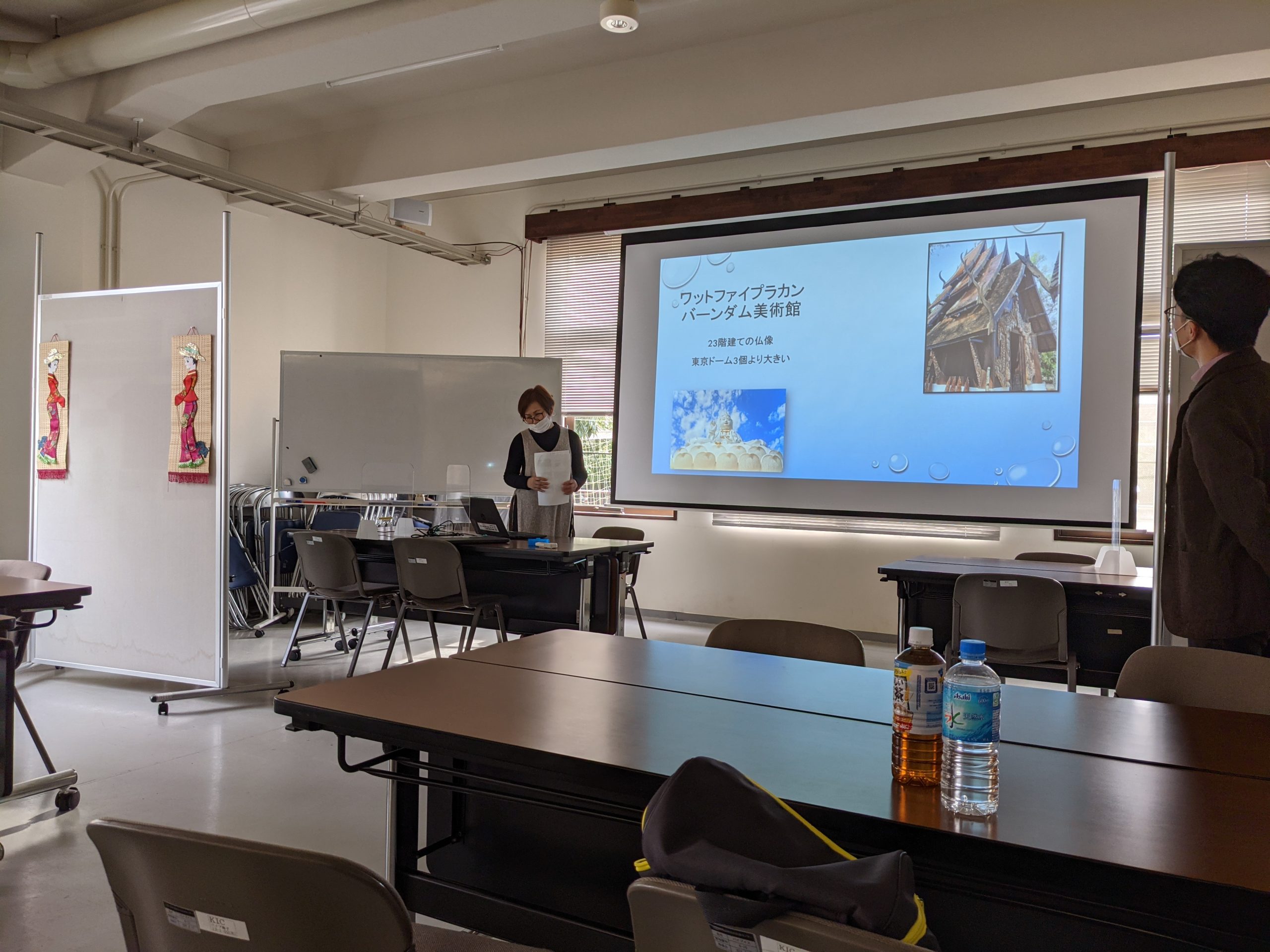 On every Saturday afternoon, Horinaga Pachiyara san is learning computer skills very hard at a computer class held at FUTABA International Center. Horignaga san moved to Japan from Thailand 23 years ago at the age of 30.
After graduating from Japanese school, she went back to Thailand. After that she came back to Japan again and got married with a Japanese man, and she has lived in Kobe afterwards.
In Kobe, she has a lot of experiences on work such as temporary worker, sales lady of Yakult, staff of nursery school, factory worker, restaurant staff, convenience store staff, etc. By the way, she can speak Chinese as she has studied in Taiwan.
After retiring from works, she has more time to do what she wants. From June 2021, she has started to join the computer class at FUTABA International Center as her friend recommended. At the beginning, she started learning from typing alphabet and getting used to using a computer. After that, she tried some other applications including Word, Excel and Power Point. Now she even tries to use an application to edit movies. "I want to try as I want just in order for anti-aging.", she says with a smile.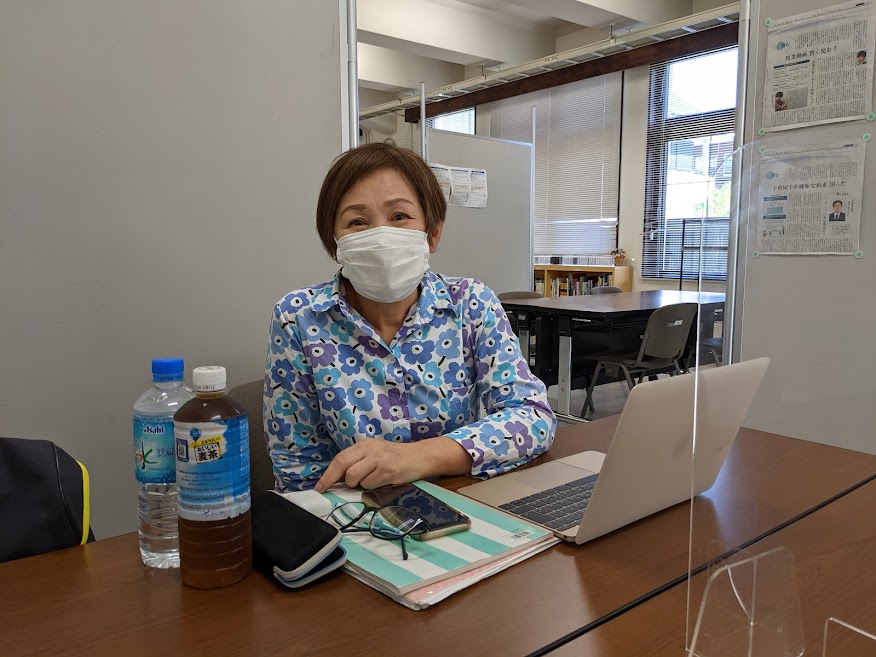 Horinaga san always smiles, which makes people happy. She is so kind that she brings a bottle of water for a lecturer of the computer class to show her appreciation.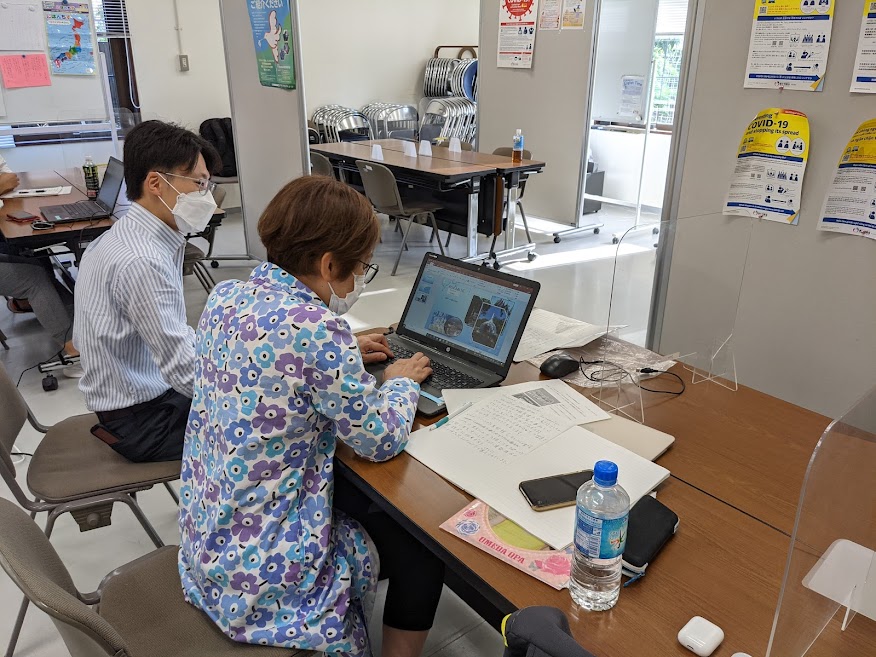 Working hard to learn computer skills.
Horinaga san is good at making handmade goods. One day she was selling her goods at a free market in a shopping street. What she has in her hand in the picture is a small porch with Thai design. Since it looked so nice, I bought that one.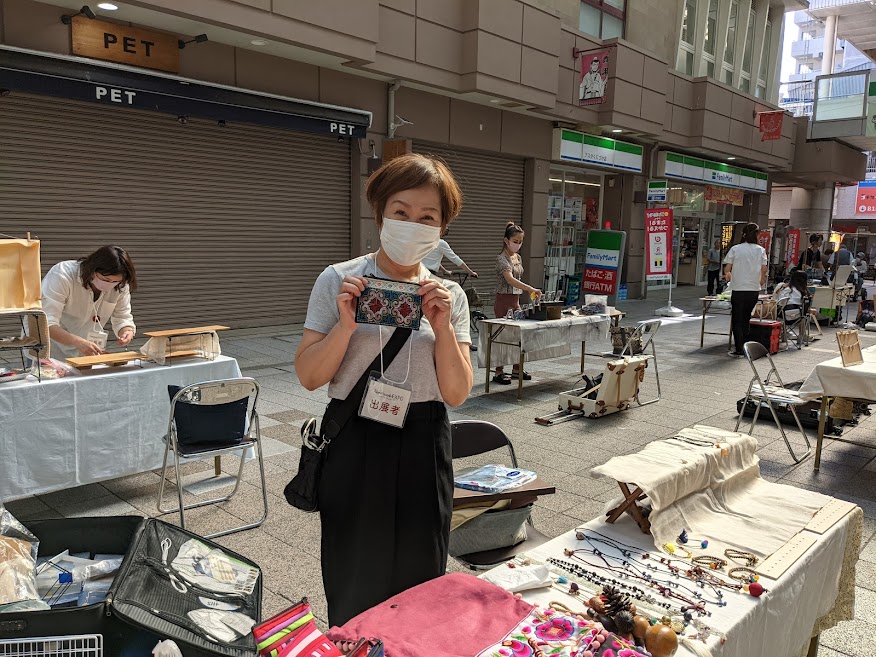 Today Horinaga san still makes people happy with her smile at FUTABA International Center.