KFC Kikokusha Shin-Nagata Community- the 2nd part (Online class)
2021.10.07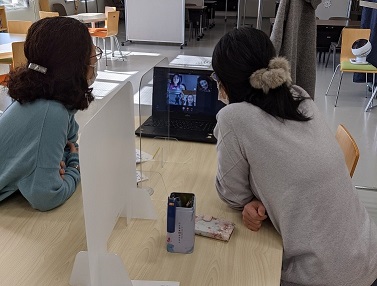 Because of the covid-19 pandemic, KFC Shin-Nagata Kikokusha Community are unable to have activities the same as before and most of Kikokusha people also cannot come to attend the activities. Most of Kikokusha people spend more time staying at home and opportunities to talk with other have been decreased. In order to help them to improve their situation, we considered what we should do and decided to launch an online Japanese class by using Chinese SNS "WeChat". Many Kikokusha people, who were originally gathering at Shin-Nagata for the activities, now enjoy conversations and learn Japanese by being connected through the online service. Now, around 10 people join the online class every week. If you visit FUTABA International Center in the morning of Tuesday, you will see Ms. Ji Ying, who are a staff working on the online class. Let's ask her about the class.
What is the reactions of Kikokusha people?
When the online class begun, participants were waving their hands with smiles while saying "Long time no see!" through own displays. Since they are too happy, we sometimes cannot begin the class as scheduled. In that case, I often say "Let's begin the class." and move on to the class. Even when the class is over, some people are still talking on the video chat.
I heard that Kikokusha people have less opportunities to talk with others throughout a day since they spend most of time at their home. A participant who are the 1st generation says that she participates in the online class every week just because she can keep connected with others by participating in it.
Online class is not easy for aged Kikokusha people who do not get used to using Internet devices. We have been making classes with a lot of "try" and "error". Since it has some limitations compared to real classes, communication is not easy. In order to let more Kikokusha people to participate in the class, I am doing efforts on brightening up the mood and choose interesting topics for them. Besides, for people who are still not participating the class, I often call them and ask their recent situations. If they seem available to join, I recommend them to join us.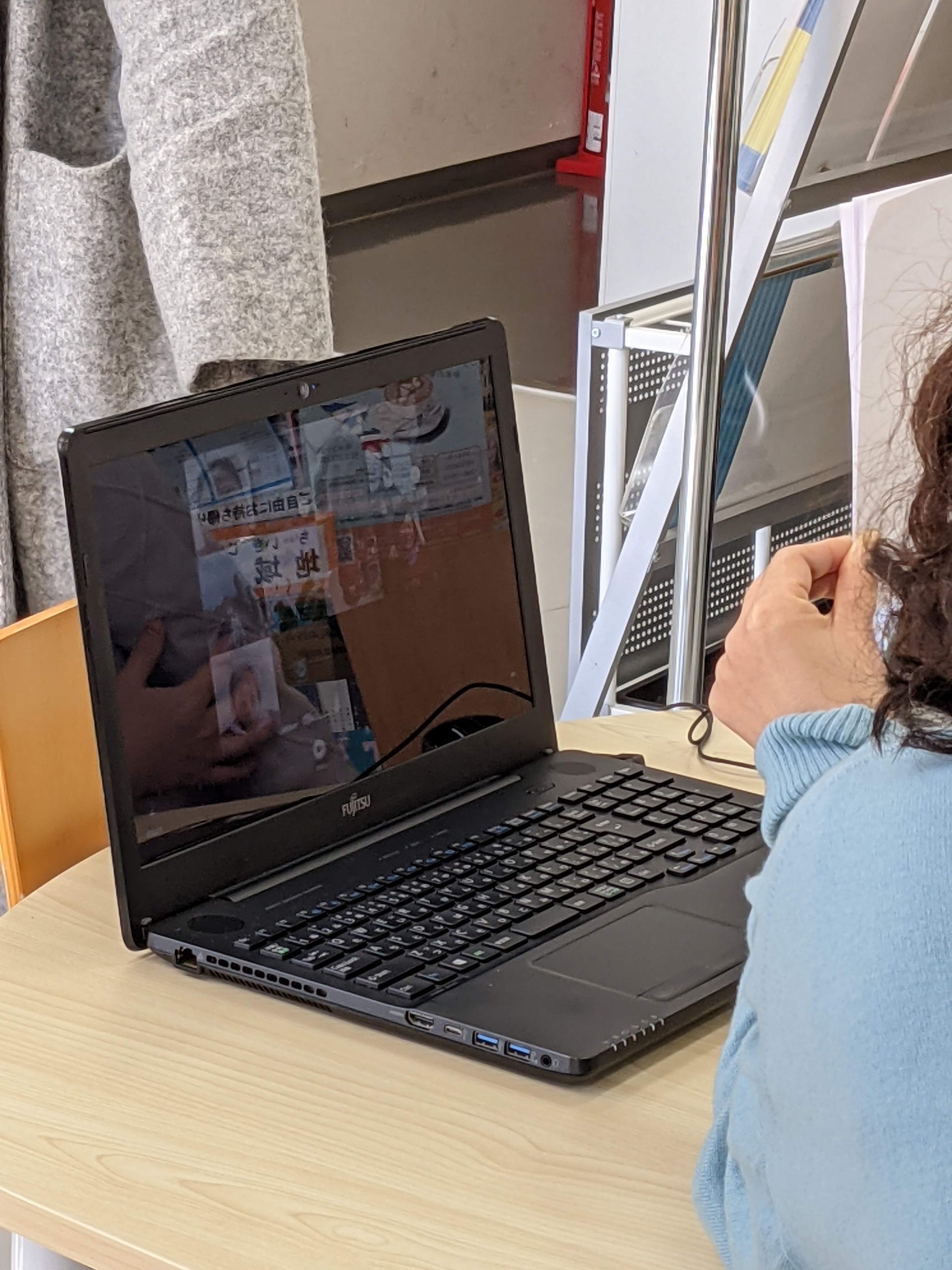 Online class has a big advantage which is that people living far can easily join the class.
Now we asked Ms. Masumi Nagao, who are the 1st generation continuously participating in online classes every week, about her feelings.
"An innovative class style"
Due to the covid-19, many Japanese classes have closed. We became unable to meet interact with friends who were previously studying together. And my feeling is also not good since TV news programs always report the increasing number of people infected with the covid-19.
KFC Shin-Nagata Kikokusha Community has begun the online class and open a new door for Kikokusha people to continue to learn Japanese. When the class began and seeing each other's faces, everyone said "Oh, long time no see!".
Looking back the note of the new class which is already for 7 months, topics vary from vocabulary in daily life, understandings of nature phenomenon, Haiku poems, proverbs, etc. We even learnt vocabulary related to preventing disaster and preventing covid-19.
The class is about 20 minutes every time, which is a bit short, but easy to remember the topics. It is suitable for senior people like me.
I need to take more than 4 hours to go to Shin-Nagata from my house in a round trip. And covid-19 is also a concern. Because of those situations, being able to learn Japanese at home is very helpful to me.
The pandemic is just like a dark tunnel and we still cannot see the exit. I hope that the online Japanese class will continue and light up the tunnel.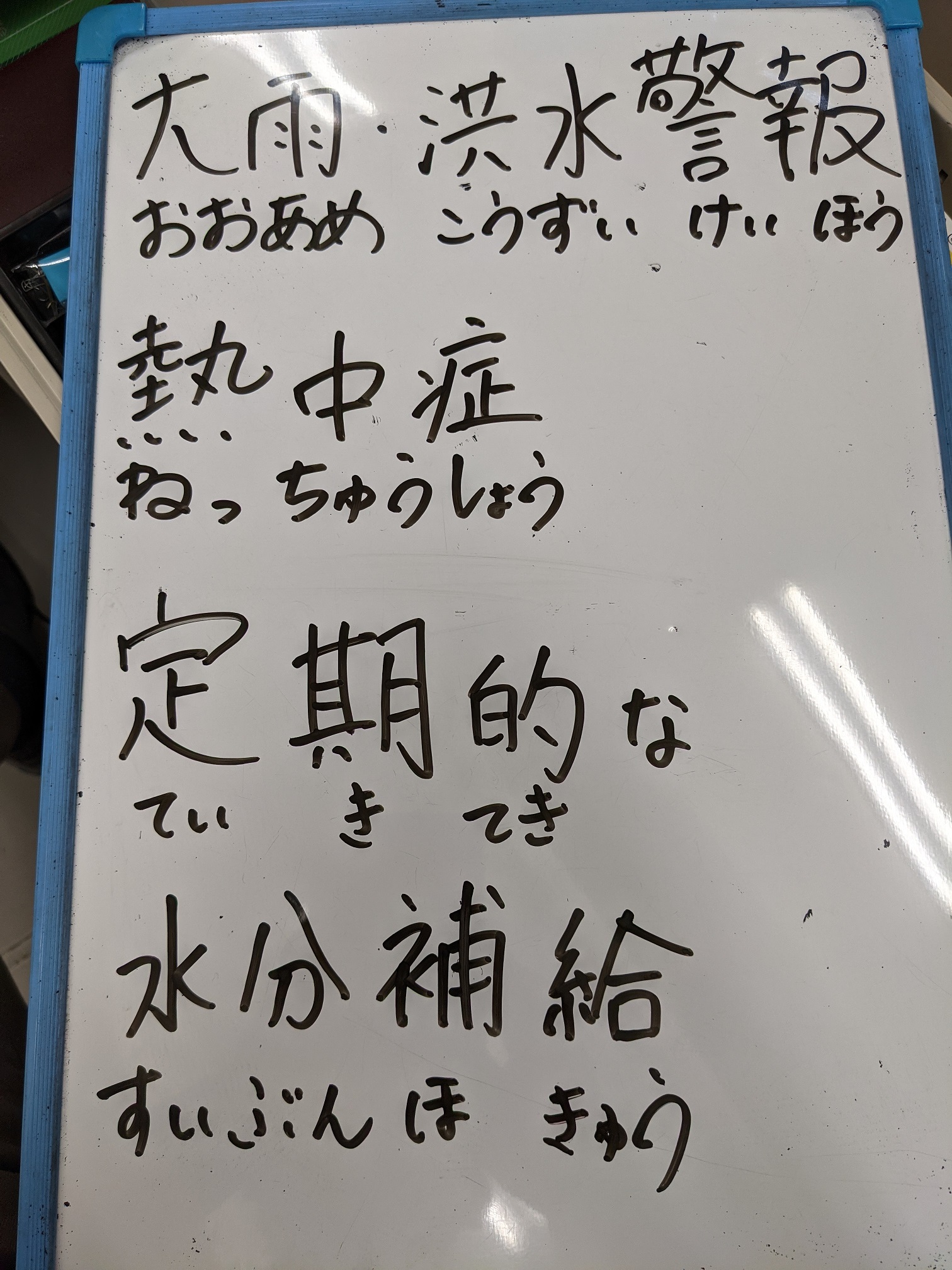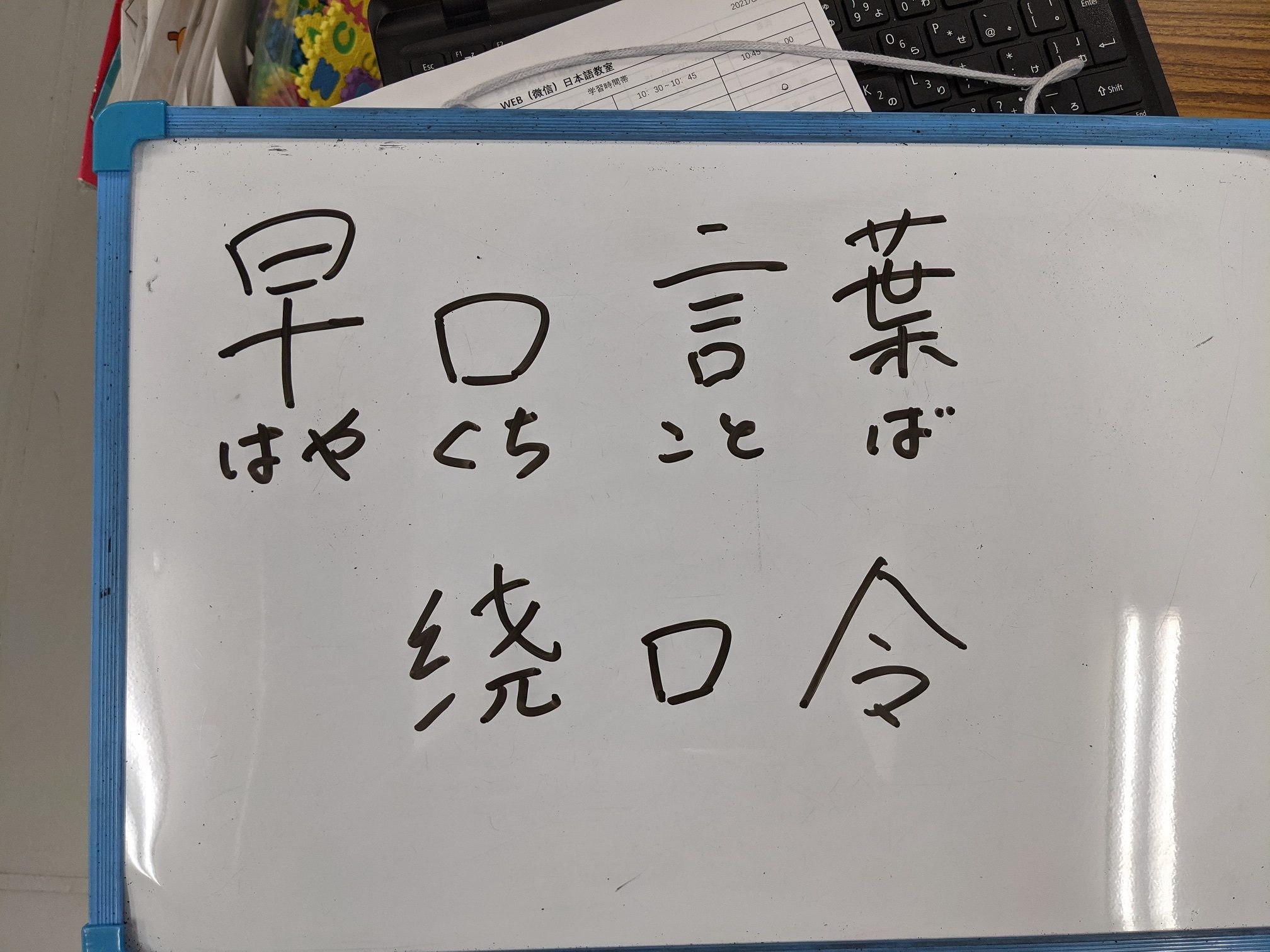 Although Kikokusha people are not young, many of them are now using WeChat to communicate each other. Thanks to it, we could begin the online class. For people who are unfamiliar with it but hope to join the class, we tried the best helping them to overcome their difficulties such as "cannot see face" "cannot hear voice" step by step. On the other hand, since there are still people who cannot participate in either of the real class or the online class, we need to continue to know their recent situations and support them.
The community activities have many styles depending on social situations. In any cases, whether real activities or online activities, it is needed that Kikokusha people can have an opportunity to spend a time comfortably as they are.