Kobe Lantern Festival 2021
2022.02.21
Kobe Foreigners Friendship Center (KFC) held KOBE Lantern Festival 2021 cooperating with Futaba Gakusha on October 15th (Fri) and 16th (Sat) in 2021. About 550 various sizes of lanterns lighted the entrance of Taisyo-suji shopping arched, in front of Kobe International Community Center (KICC) and Futaba Gakusha. Lanterns were painted by various people including students and teachers in our classes, local children and volunteers. They painted each favorite design such as temples and flowers in Vietnam, Chinese patterns and Mt. Fuji. Children also painted their favorite characters from animations. Mr. Zhang Yu Jun, who is the spouse of Japanese orphan who remained in China after WWII, is good at Chinese paper cutting arts, made as many as 20 lanterns by using his skills. On the event, Asian atmosphere made by colorful lanterns attracted many people. Children were walking around the area to look for lanterns they painted. When people found that their lanterns were lighting the city vividly, they could feel that they were contributing to community development. In addition, Futaba International Center held collaboration events; "Book-Reading Event and Human Cinema Screening for Children cooperated by Shin-Nagata Library", "Experiencing Event of Plays for Children in the World" and "Seminar to Understand World's Food Culture". They were all so successful.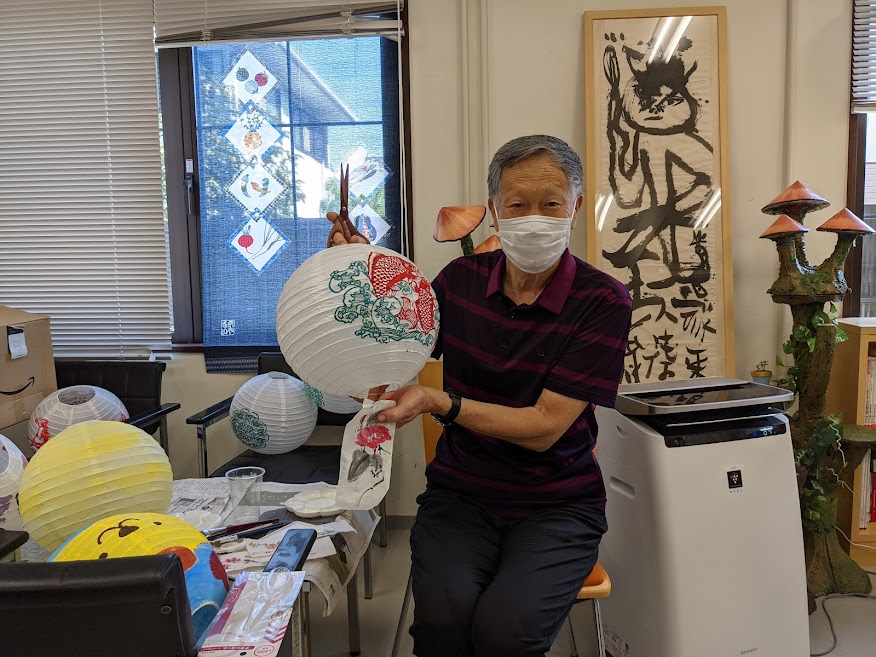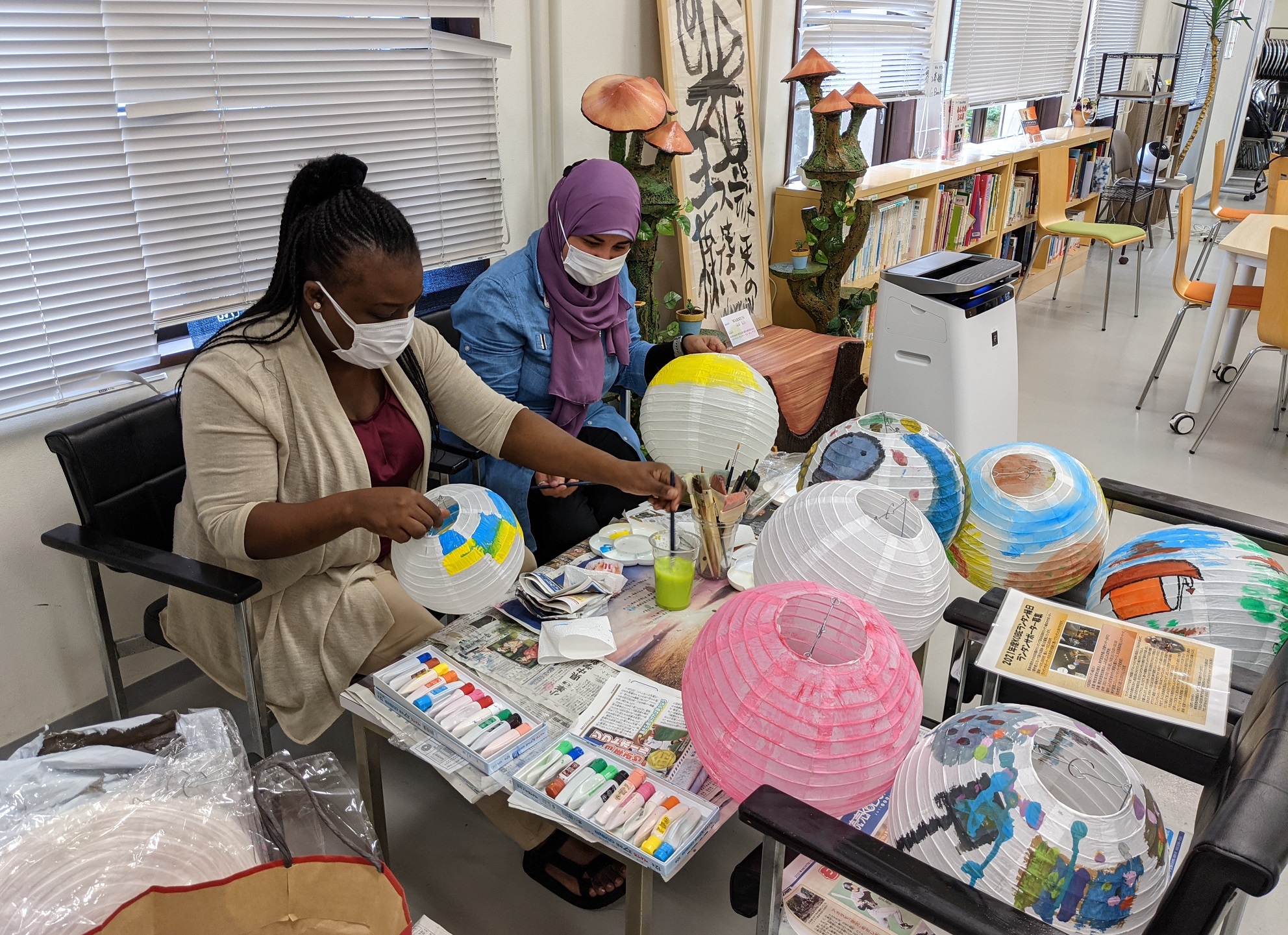 Lantern Festival is derived from "Enkai", which is an event to help active and international interactions between people living around the area which was originally held at a vacant space on the underground floor of Asuta 5th building. Starting from the first time, it was the third time to hold the event this year. This time the cooperation and success of the event were especially important because KICC were planning to relocate Asuta 1st Building and have an opening ceremony on the same day. In order to make it successful, we cooperated with many organizations such as Kobe city government, KICC, Kunizuka Co., Ltd. , and Futaba Gakusha to prepare for the event. From the perspective of budget, fortunately we were funded by Kobe city government, which made it possible to hold the event in larger scale than ever. Moreover, we could have 7 sponsors called "Lantern Supporters" (local companies, shops and individuals). In terms of the management of the event, thanks to volunteers which consist of local people and university students, we were able to work smoothly including the setup and cleaning up that need many people's helps. It was the greatest achievement that this event made local people and families happy.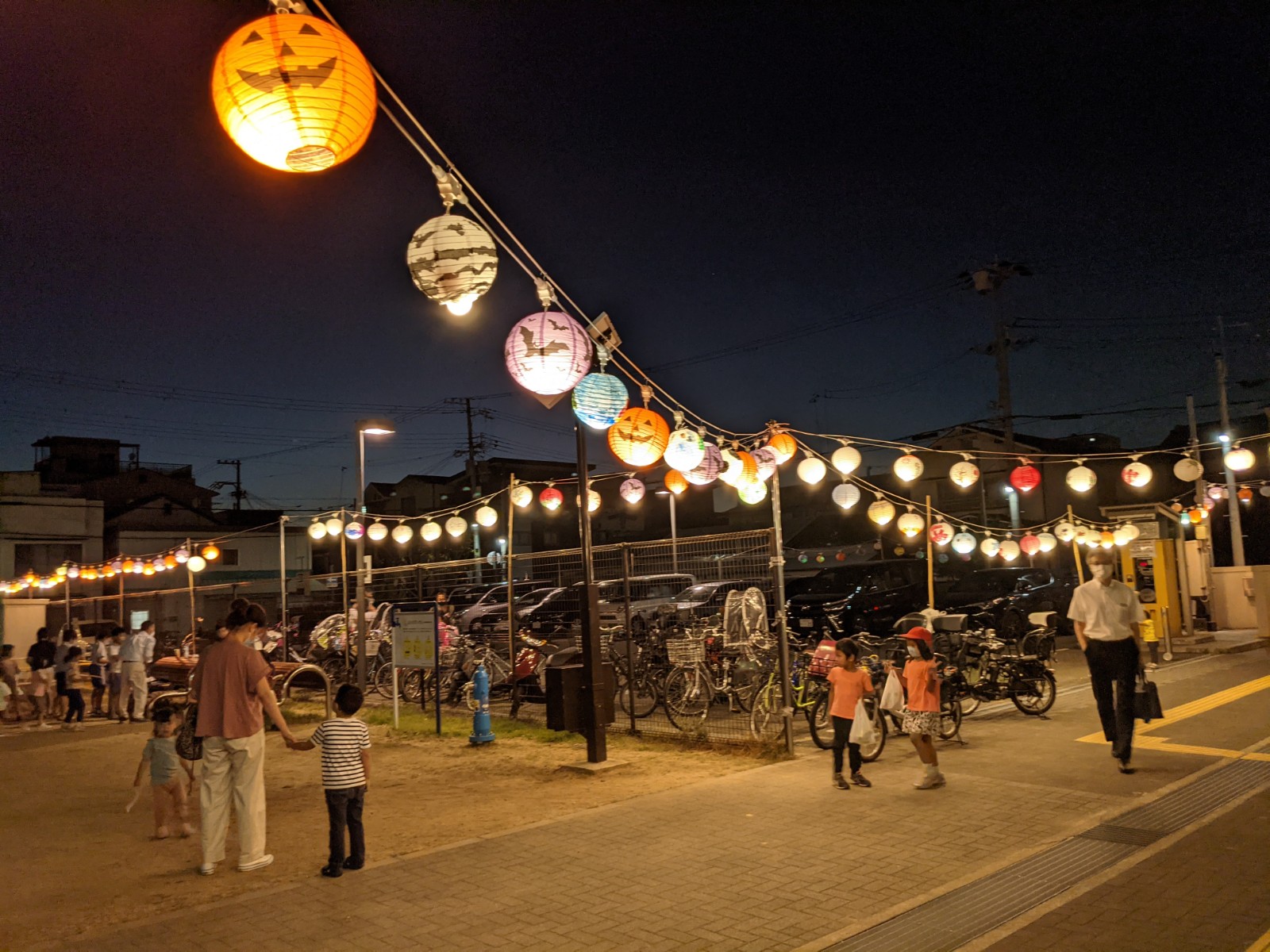 On the 2nd floor of Futaba Gakusha, we held Oyako Ennichi (a fair for children and their parents), where children enjoyed booths such as "Rubber Band Gun", "Super Ball Scooping", "Plays for Children in the World (Chinese paper cutting arts, Shagai: a way to play marbles in Inner Mongolia and O An Quan: a Vietnamese board game)", "Waraimoji: an arrangement art of words", and a booth to get snack gifts. Furthermore, we had stage programs (magic show, performance of Erhu: Chinese guitar and Hulusi: Chinese Flute and Chindon performance: a traditional Japanese entertainment performance). For the performance of Erhu and Hulusi, we invited two performers, who were the second generation of Japanese orphan who remained in China after WWⅡ. One of them Fan Bao Zhen wore Chinese dress and played Hulusi, commented that "I really enjoyed this performance because I seldom were dress these days due to covid-19 pandemic." Here not only visitors, but performers also enjoyed the opportunity. For the performance of Chindon, we asked "Chindon Tsu Shin Sya", who are the professional of entertainment performance with Chindon music, made the atmosphere of the fair more excited with their lively music. Once they started playing their music, the audience felt the sense of unity, and the fair were filled with indescribable warm atmosphere. The event was so successful with approx. 1,500 visitors in two days. In particular, on Saturday, the second day of the event, we even needed to ask visitors to make a line to wait for entering the fair because of the far more visitors than our expectation.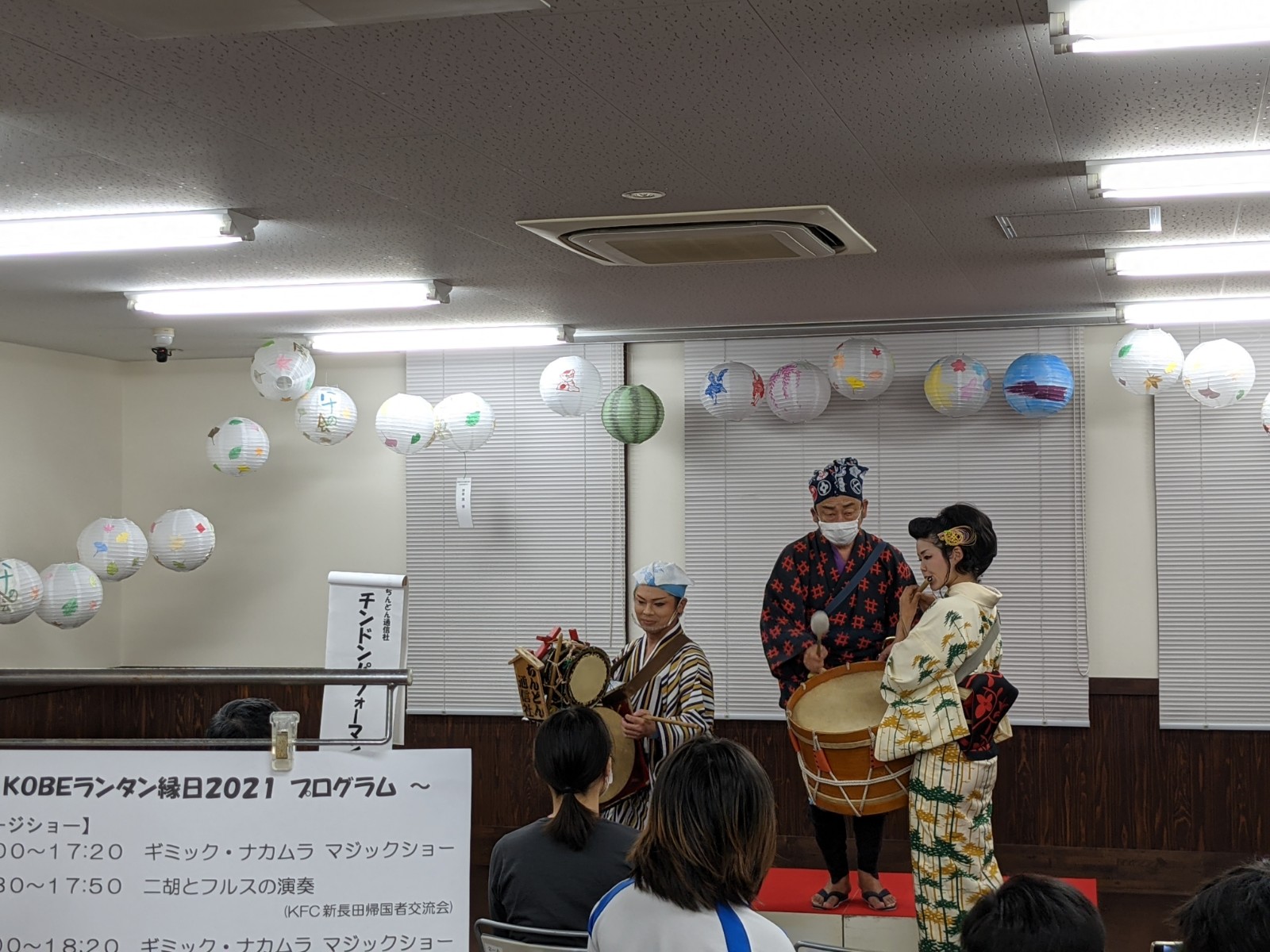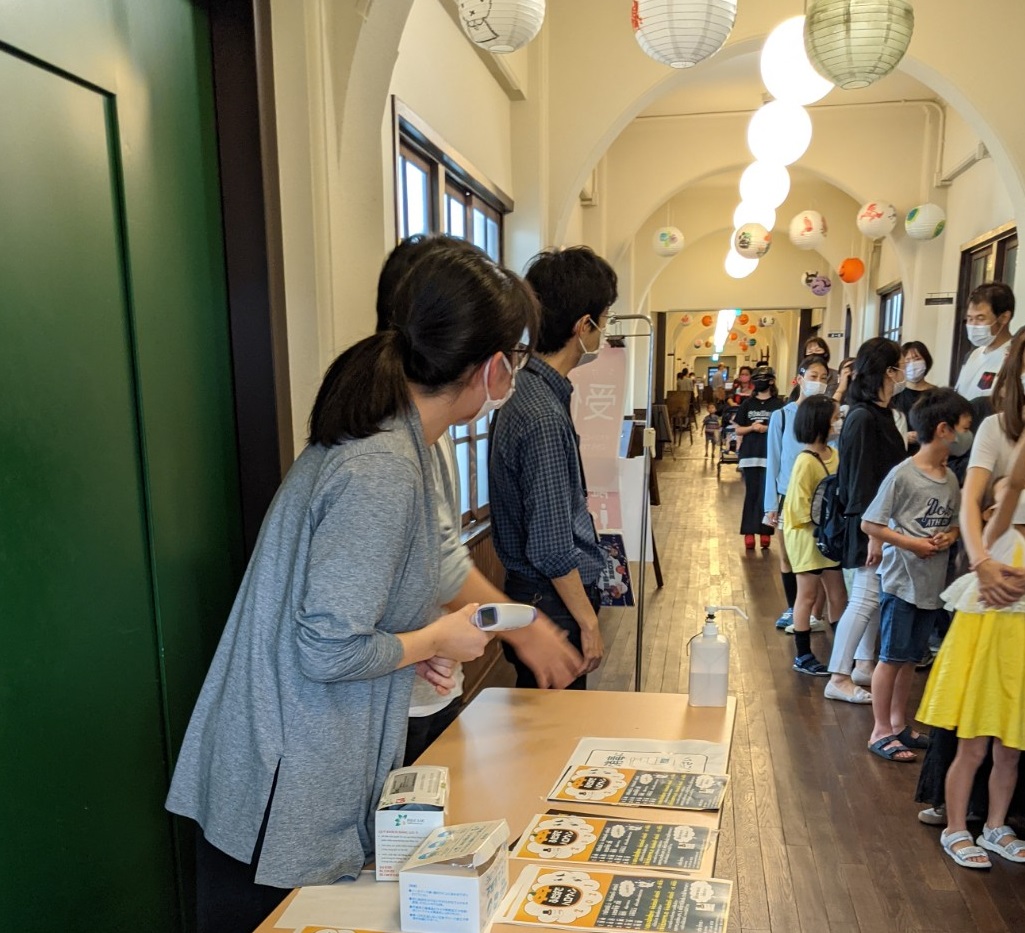 This time we were able to encourage the development of the region. At the same time, we believe that children were able to realize that our region was so nice. Moreover, this event created the opportunity for various people of this region to interact each other. For next year, we are planning to continue to hold this event with even larger scale and make this event even more community-based. We will continue to develop this Lantern Festival and establish a great characteristic of the region to push interaction between people more strongly and encourage the region to become even more lively.