Lantern exhibition at Shin-Nagata Ohashi Tunnel
2022.03.31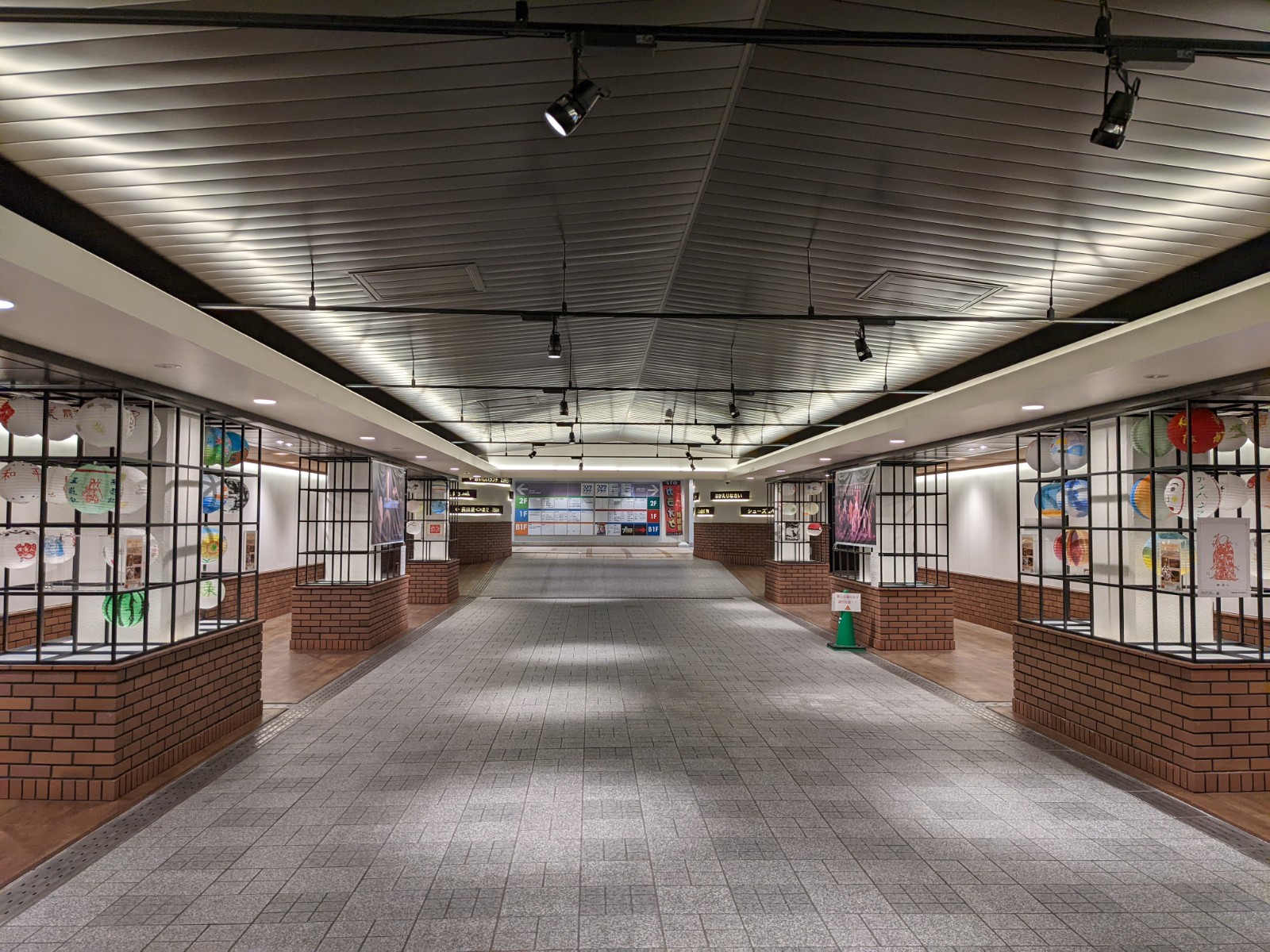 There were so many visitors in tow days at Kobe Lantern Festival held in autumn 2021, where people enjoyed beautiful lanterns. After the event, we exhibited the lanterns again at Shin-Nagata Ohashi tunnel during February 24th to March 4th 2022 so that people who walk by can enjoy them and experience Asian atmosphere.
Go to the report of Kobe Lantern Festival 2021
→<<https://social-b.net/baiyu/en/lantern2021en/>>
About the lanterns
We exhibited 150 lanterns which were painted at Kobe Lantern Festival 2021. People who live in Japan with various cultural/regional backgrounds and local volunteers painted the lanterns. Besides, there were many lanterns painted by members of KFC Kikokusha Shin-Nagata Community.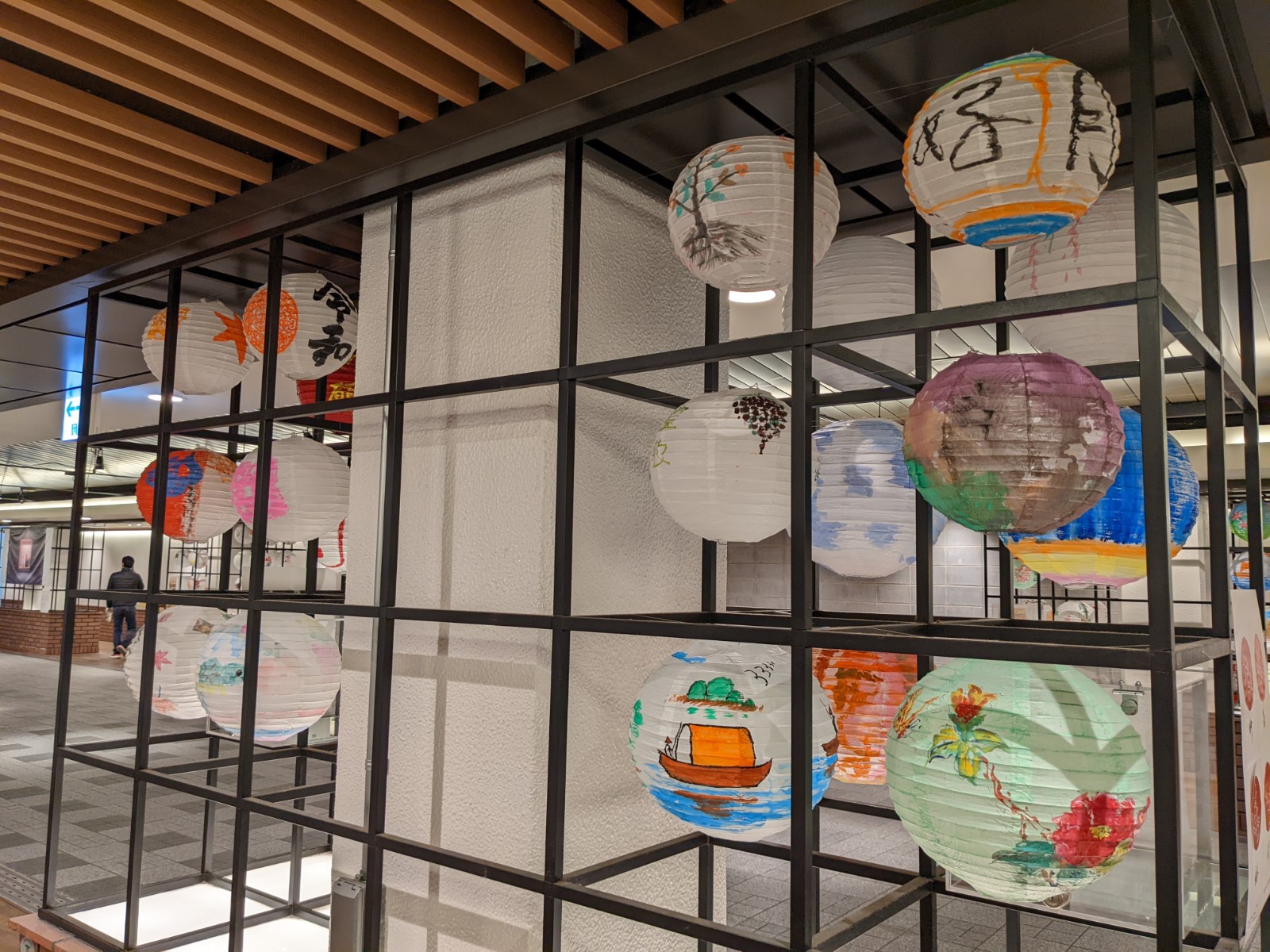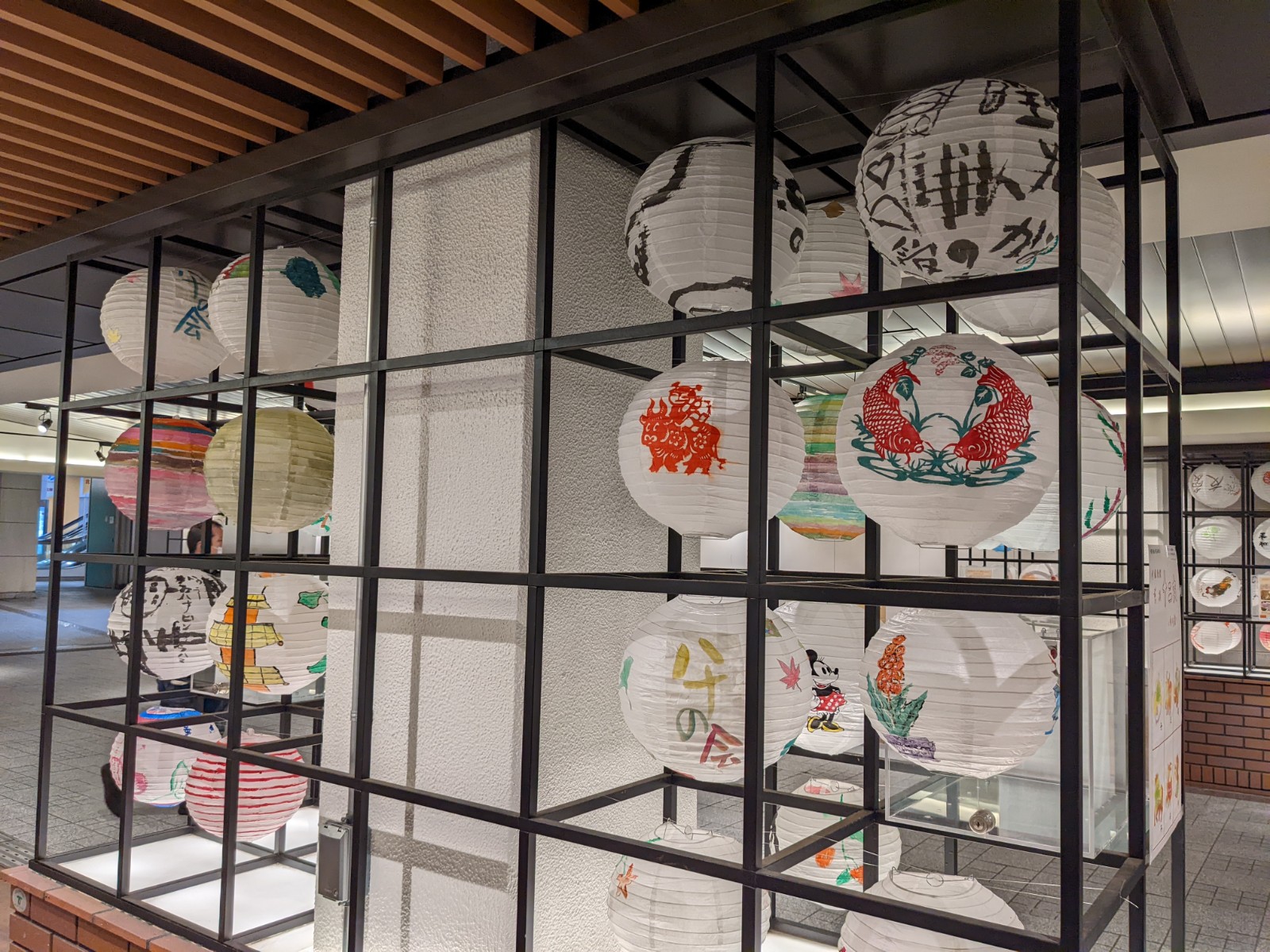 Mr. Zhang Yu Jun, who is a member of KFC Kikokusha Shin-Nagata Community permitted us to exhibit his lanterns decorated by Chinese cutting arts. His skill is so worthful because it is the result of his continuous effort to learn the arts for decades. In addition to lanterns, we also exhibited his other works of Chinese cutting arts.
Exhibit lanterns at Shin-Nagata Ohashi tunnel
Shi-Nagata Ohashi tunnel is a tunnel that goes through just under National Route 2, which has just been renovated a few years ago and many people walk by every day. When we were preparing for exhibiting lanterns there, many people talked to us and made some comments on our exhibition. A woman said, " I am already over 90 years old. After looking at these lanterns, I have just remembered that we went fishing with Japanese traditional lanterns in the past." Many people stopped by at the exhibition and said, "It is so beautiful." After a week when we were cleaning up the lanterns, people made some comments such as "Is the exhibition already over? I wanted to enjoy it more." and "It was a great fun to see it. Thank you.". According to the person in charge of the maintenance of the tunnel, roughly 4,000 people walk by at Shin-Nagata Ohashi tunnel every day. Although one week was not so long, we were able to show lanterns to many people.
Promoting cultural value
When we were preparing for the event, we used glue to paste the Mr. Zhang's Chinese cutting arts on lanterns one by one. Since it took long time, we were able to look at his works closely and found out that they were so sophisticated. Considering that his skills resulted from his continuous efforts to learn for decades, we thought his skills were so worthful. We want to let more people living around here and more young generations to learn from his works while thinking about the backgrounds of the works.
The lanterns and works of Mr. Zhang Yu Jun are exhibited at Futaba International Center now. Why don't you visit us to see the beautiful works?